Image carousel. Use arrow keys to navigate.
Master of Urban Planning
The Master of Urban Planning program at Texas A&M will prepare you to identify community values and create ethical solutions for a sustainable future. In this program, you'll gain an understanding of planning knowledge through technical, political, economic, and legal perspectives.
Our accredited program unites historically important skills with emerging areas of specialization. Our graduates cultivate their communities as planners, innovators, and lifelong learners.
Apply Download Student Handbook Request More Information
About the Program
The Master of Urban Planning program has been training leaders in urban planning since 1965. After completing the program, our graduates can pursue professional opportunities in planning or a planning-related field. They may also pursue a doctoral degree.
Areas of Emphasis
Transportation and active living
Resilient Communities
Housing, community, and economic development
---
Meet Our Students
The MUP admits about 20–30 students per year, making our cohorts small and close-knit. A typical cohort is made up of about ⅓ Texans, ⅓ American citizens from other states, and ⅓ international students. We strive to attract and retain a student body that is diverse in terms of gender identity, race/ethnicity, cultural background, and sexual orientation.
Former Students
At Texas A&M Transportation Institute (TTI), as an assistant research scientist, a typical day usually includes meetings with my team members to coordinate current research projects, discuss progress and hurdles, and brainstorm solutions.

Gargi Singh '17
Gargi's Story
A typical workday for me involves using a combination of Python, GitHub, SQL, and enterprise GIS applications to extract, transform, and load data (ETL), fix bugs, and document workflows. MUP played an integral role in providing guidance and building an eclectic set of skills.

Cooper Goodman '20
Cooper's Story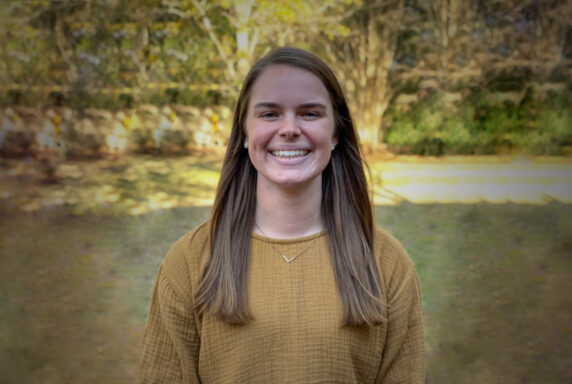 At Texas A&M AgriLife Extension Program, I focus on conducting community assessments in both urban and rural context – prominently in South Texas alongside the Texas-Mexico border.

Emily Gunderson '20
Emily's Story
---
Careers
Planners may work for a variety of organizations throughout their careers in the public, private, and non-profit sectors. Planners in the public sector work for municipalities, counties, state agencies, regional governments, and federal offices, while planners in the private sector work on public works or design projects alongside engineers, landscape architects, and architects. Planners in the non-profit sector typically work for advocacy groups related to fair and affordable housing, environmental protection, or multi-modal transportation.
Public sector
Project managers
Resilience coordinators
Economic analysts
Private sector
Public involvement specialists
Transportation planners
Environmental planners
Non-profit sector
Grant writers
Equity analysts
Policy & planning advisors
---
Curriculum
Students are equipped for professional practice through integrated coursework and hands-on application. The master's degree is typically completed in two years, including a required summer internship. Students must pass a minimum of 48 credit hours, including core courses, courses in one emphasis area, an applied planning studio course that works with our Texas Target Communities program, and an individual master's project or thesis.
Core Courses (27 credits)
Planning History & Theory
Structure & Function of Human Settlements
Planning Methods I (Demographic and Economic Analysis)
Planning Methods II (Land Use Transportation, and Infrastructure)
Planning Law
Plan Making
Communications in Planning
Plan Implementation
Applied Planning Studio
Spatial Analysis/Communications Electives (6 credits) Choose two:
GIS for Landscape & Urban Planning
Site Planning
Digital Communications
Internship (1 credit)
Professional Paper or Comprehensive Exam (2 credits)
Areas of Emphasis (12 credits) Select one emphasis:
Transportation Policy & Planning
Resilient Communities
Housing, Community and Economic Development
As an alternative to an emphasis area, students may choose to complete a longer (15–18 credit) and more prescribed certificate in one of the following:
Sustainable Urbanism
Environmental Hazard Management
Transportation Planning & Policy
Historic Preservation
Health Systems Design & Planning
Facilities Management
Certificates are multi-disciplinary and are managed through the School's Research Centers.
Featured Courses
PLAN 613
Planning Methods and Techniques
PLAN 664
Planning Theory and History
PLAN 662
Applied Planning I
How to Apply
All students admitted to the Master of Urban Planning program must hold a bachelor's degree.
Learn more about the Master of Urban Planning application requirements
FAQ about the admission process
What do we look for in an applicant?

Applicants to the MUP can come from any background. Social sciences, environmental sciences, engineering, geography and architecture are among the most common backgrounds and are excellent preparation, but we have had highly successful applicants with degrees in math, international affairs, performance studies, and many others that aren't as obviously connected to urban planning. We look for strong communication skills (both writing and verbal) and an interest in how people interact with a place.
What do I need to include in my application?

Submit your application at Texas A&M GradCas along with a non-refundable application fee.

Your application should include the following:

Transcripts from all colleges or universities you have attended
3 letters of recommendation (academic references preferred)
Statement of Purpose
Résumé or Curriculum Vitae

An admissions committee reviews all applications and makes a recommendation for admission and for financial aid.

Read more about the Master of Urban Planning application requirements
What financial aid and scholarships are available to students?

The department and school both offer both scholarships and assistantships to students. About one-third to one-half of students receive some sort of assistance.  Assistantships in the department involve a 20-hour a week work commitment and include a monthly stipend (salary).  Scholarships range from $1,000 to $10,000.  All applicants are departmentally considered for financial assistance without an additional application needed.
What is the application deadline?

To be given first consideration for admission into the MUP program, please submit your application in the Texas A&M GradCAS portal by January 15. All applications received by January 15 will be reviewed for fall admission and be given full consideration for financial aid (including our recommendations for graduate assistantships and scholarships). The MUP program only admits students for entry in the fall.

Applications received after January 15 will be reviewed and considered for admission — however, considerations for financial aid may be limited.

If you are a current Texas A&M undergraduate senior (of any major), you may consider applying to our program via the Aggie Priority application within the Texas A&M GradCAS application portal.

We will begin our formal review of MUP applications after January 15. Applicants can expect a response letter from our department regarding a decision on their application sometime between late February and mid-March. A separate offer letter will follow if financial aid is being offered. April 15 is our deadline for applicants to return offer letters to LAUP to indicate their intention to study urban planning at Texas A&M University.

Thank you for your interest in our MUP program. We look forward to reviewing your application!
Who can I go to for questions?

For more information about the Master of Urban Planning program, please contact Ivis Garcia, MUP Program Coordinator, at ivis.garcia@tamu.edu.

Questions about application requirements and process can be directed to Thena Morris at t-morris@tamu.edu.
---
A Strategic Vision
The Master of Urban Planning program educates and trains leaders in identifying community values, providing choices, and creating ethical solutions for a sustainable future. A student who graduates from Texas A&M with an MUP degree will be able to:
Employ tools for attention, formation, strategic decision-making, team building, and organizational/community motivation.
Analyze local conditions to develop a valid fact basis.
Use theories, concepts, tools, and strategies that lead to a sustainable built, human, and natural environment.
Use a transparent, inclusive process, including consideration of issues related to diversity and social justice, to coordinate government agencies and private sector organizations.
Evaluate the success of plans and programs.
Communicate and educate through written, visual, and oral channels to achieve these objectives.
Measures of Student Achievement
---
A Tradition of Excellence
While our program has a long-standing reputation for providing municipal and regional (COG or MPO) planners in Texas, our students have also gone on to practice globally. Our graduates work with some of the top planning, engineering, and design firms in the country, such as Jacobs, AECOM, Stantec, Asakura Robinson, and others. They have also been employed at Uber, Google, and Amazon. Recent graduates can be found in the following positions:
Planner
MHS Planning & Design
Planner
City of San Antonio (TX)
Policy & Planning Advisor
Akron (OH) Metropolitan Housing Authority
Transportation Planner
AECOM
Regional Flood Planner
Texas Water Development Board
Construction Engineer
UNICEF
Economic Development Analyst II
City of Dallas (TX)